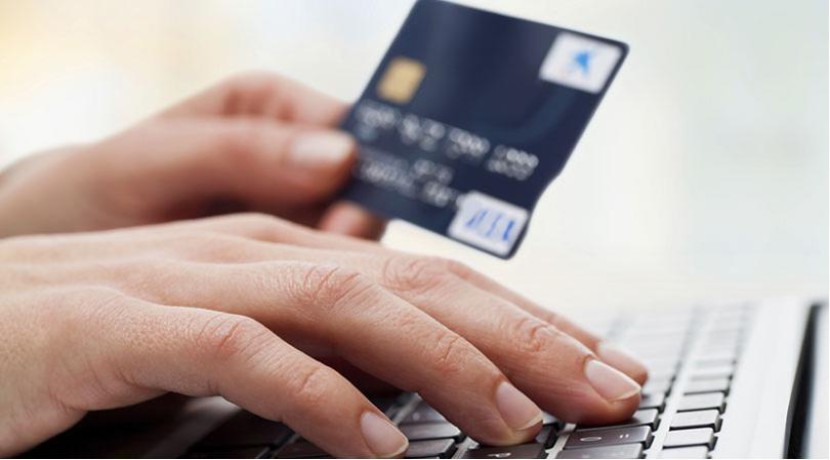 How PayPal fails fraud victims
2022-Feb-28
How PayPal fails fraud victims
Online sales have rocketed this year, but is your money as protected as you might expect when you use the web's 'safest' way to pay?
Some PayPal customers have found it difficult to get reimbursed when they've run into problems - particularly victims of fraud.
In 2019, PayPal had 281 million users and it is estimated to process up to 10% of all payments made globally.
Since its launch over 20 years ago, it has established a reputation for being the easy and safe way to pay online, particularly when buying from marketplaces like eBay or Etsy and other small businesses.
PayPal holds a banking licence, similar to a high street bank but with some limitations because it was granted in Luxembourg, such as accounts not qualifying for FSCS protection.
You might think this means it has the same responsibilities to take care of your money as a high street bank. But you'd be wrong.
Because PayPal is an e-money platform, it's treated differently.
Here, we look at how PayPal is failing to protect and reimburse victims of fraud, and what it can do about it.
Acts like a bank, but not regulated the same
Although similar to payment protections like chargeback that are offered by banks, PayPal has its own buyer protection policy that promises to safeguard users against breaches of contract, including missing deliveries, or when items turn out to be fake, faulty, or not what was expected.
The good news is it works for most customers in these situations.
We recently surveyed PayPal customers who have made a claim, and found that 71% were satisfied with how their claim was resolved.
This was the second highest satisfaction rate when compared with a similar survey of high street banks. PayPal users told us the process is straightforward and refunds are largely paid out when due. 
Fraud victims failed
But, some PayPal users told Which? how a lack of comprehensive protections means they have struggled to get their money back when they have been tricked into sending money to fraudsters or targeted by hackers who have taken control of their account.
PayPal claims to monitor every transaction for fraud, but its policy on how it handles reimbursement claims when you've been tricked into authorising a transaction is unclear, and the way it deals with complex cases can be inconsistent.
It's unsurprising that just 53% of PayPal users we recently surveyed thought they had a right to be reimbursed if they lost money to a scam.
To make matters worse scammers are wise to how PayPal investigates fraud too. If a customer makes a buyer protection claim, PayPal will usually accept a tracking number from the merchant as proof the order really has been fulfilled.
To get around this scammers send something cheaper that you didn't order just to generate a tracking number making it look like a legitimate order, and the customer's claim is rejected.
Laura Kimbar told us PayPal wouldn't refund her when she received a cheap manicure set instead of the £35 decoration she ordered for her wedding. 'PayPal rejected my claim and sided with the company that scammed me. I lost my money and never got what I ordered' she said.
The voluntary code for authorised push payments
While PayPal's buyer protection policy says its customers are not liable for unauthorised purchases, what happens if you transfer money directly to another PayPal account but it turns out to be a scam?
PayPal seemed to make sense as the payment method when Charlie Cross was booking an Italian holiday home to celebrate his wedding anniversary.
He paid £800 using PayPal, trusting that he was protected if something went wrong. But after sending the money, the hosts disappeared.
'PayPal told me it only covers unauthorised transactions. I tried to make a claim with my bank, but they said because I authorised the payment using PayPal, that they couldn't help.' Charlie told us.
PayPal says: 'PayPal Buyer Protection covers customers for various instances of 'scams.' For example, if the wrong item is received, they received a knock-off, or their delivery was missing major parts.'
PayPal did not confirm whether or not it protects customers who unwittingly transfer money to scammers.
It said 'We never lose sight of the fact that we are entrusted to look after people's money. We take this responsibility very seriously and use advanced fraud and risk management tools to keep our customers and their payments safe.'
Most high street banks have now signed up to the voluntary banking code for authorised push payments, and commit to reimbursing customers when they have been tricked into parting with their money in this way.
Scenario

Banks and credit providers

PayPal

Your order doesn't turn up or it's not what you expected

Covered by 

Section 75 Consumer Credit Act

 or 

chargeback

 schemes

Covered by PayPal Buyer Protection, but can sometimes make a Section 75 or chargeback claim difficult

You transfer funds to another account, but you later discover it's a scam

Banks signed up to the APP code will reimburse you in most cases

Not always covered by PayPal Buyer Protection

Your account is hacked and your money is spent without your permission

All banks will reimburse you as required by Payment Services Regulations

Covered by PayPal protection
If Charlie had paid directly from his bank account he would have benefitted from this protection. PayPal can sign up for the scheme and protect people like Charlie, but it hasn't yet.
The growing reliance on online shopping during COVID times is offering more opportunities for criminals to cash in, and transactions made using PayPal are not immune.
Your best bet for protecting your money is to carefully consider who you're paying, and how you choose to pay.
Hacked accounts expose flaws in protections
A steady stream of notifications from online payment service PayPal popped into Joe Howard's inbox in March of this year, one after another.
'The payments notifications kept pinging up. One for $199, another a few minutes later for $300. All were being charged to my credit card and bank account.'
Fraudsters had taken over his PayPal account and embarked on a eBay spending spree, sending £1,619 of used smartphones to an address in Washington DC, USA before Joe was able to get his bank to block his accounts.
The hackers had changed the email address associated with Joe's PayPal account. He was locked out and now unable to use the security measures designed to recover access.
'My bank was helpful, but it said I need to recover my money from PayPal.'
Initially, PayPal said it could not investigate Joe's case because his email address didn't match the email on his account - of course, because it had been changed by the hackers.
After months of back and forth with customer services, PayPal eventually agreed to refund just £800. It told Joe it didn't believe the remaining payments were fraudulent, but didn't explain why.
'It's obvious I'm not ordering things to America when I'm just sitting at home in Liverpool.' said Joe.
'It's put me right off PayPal. I'm worried the hackers still have my details and could come after my money again.'
PayPal told Which? it will refund Joe a total of £1574.50. It said it doesn't believe the remaining £45 transaction was fraudulent. However, it said it paid the refund to Joe's PayPal account - but he can't access the funds because he's still locked out.
Getting your money back and keeping your money safe
If you're struggling to get your money back from PayPal when something has gone wrong, contact your bank or credit card provider, if the payment was made from a linked account.
When you pay via PayPal using a credit or debit card, you might also benefit from card payment protections under Section 75 of the Consumer Credit Act, or your card's chargeback scheme, depending on how much you spent and how recently you made the purchase.
Banks are reluctant to go into detail about what they will and won't cover when you've paid using a third party platform like PayPal. But if you've paid a retailer who has breached its contract, they should be able to help.
You'll likely have to follow PayPal's claim process first, however. Many banks will only let you make a Section 75 or chargeback claim if you can show evidence that you've exhausted all other options.
If your PayPal account is hacked and your money is stolen, you're entitled to a full refund of any losses from your payPpal account, according to Paypal's buyer protection policy.
Avoid making Paypal transfers directly to individuals you don't know. Stick to retailers and trusted sites.
If you have transferred money to another account and think you might have been scammed, it's still worth asking your bank or credit provider if they can recover your money, although there are no guarantees.
PayPal is covered by the Financial Ombudsman Service (FOS) like any other authorised financial organisation in the UK. You have a right to complain to the FOS if you're unhappy with how your claim has been handled. This goes for any method of transaction you've used.
Paying directly with a credit card when shopping online is the safest option. If a retailer refuses to accept a card, consider whether you can make the purchase elsewhere. 
Tighter protections needed for online payments
Head of Money and Consumer Rights Policy at Which? Paddy Greene, says: 'Organisations that you trust to make payments need to take responsibility for your money - and be clear on how you're protected.
'Easier to understand and more robust protection policies are a start, and sounds good in theory. But we also need greater consistency in how these policies are applied in real life situations.
'These protections must also stand regardless of the method of payment. Whether you paid by credit card, bank transfer or e-money platform shouldn't reduce your rights to getting your money back when you didn't get what you paid for. Unfortunately this is often the case at the moment.
'HM Treasury is carrying out a review of the UK's 'payments landscape' as the way we spend our cash continues to rapidly evolve. Part of its aim is to improve the way payment methods and platforms work for and benefit consumers.
'Which? contributed evidence to the review and is calling for tighter protections for online payments and the victims of fraud. For example, we want the APP code made mandatory, instead of voluntary, to get all banking institutions fully committed to reimbursing victims.'
07 December 2020 by Lauren Merryweather